EuroFIR AISBL  
40 rue washington, 1050, Brussels, Belgium
email : [email protected]
Phone: + 32 2626 29 01  
 Useful contacts:
Patrizia Restani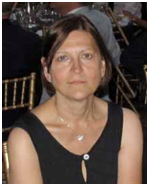 Dipartimento di scienze farmacologiche e biomolecolari, University of Milan, Italy
Email: [email protected]
Phone: + 39 02503 18274
Patrizia is professor of food chemistry at the University of Milan (IT). She coordinated PlantLIBRA focusing on the scientific work and ensured dissemination of scientific results. She is responsible for scientific questions. 
Luca Bucchini 

Hylobates Consulting srl, Roma, Italy
Email: [email protected]
Phone: +39 0698 9396 28
Luca is Managing Director at Hylobates Consulting, Rome. As PlantLIBRA's project manager, with EuroFIR, he is made sure the outputs and activities of the project were available to stakeholders. Please contact Luca or EuroFIR for any practical or service-related questions.
Jenny Plumb (database manager)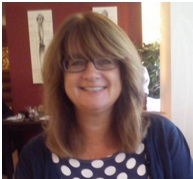 Institute of Food Research, Norwich Research Park, Norfolk, United Kingdom
Email: [email protected]
Phone: +44-1603-255325  
Jenny is Bioactives Database Manager at Food Databanks National Capability at the Institute of Food Research (UK). She has led the team of researchers who developed ePlantLIBRA. Please contact Jenny for scientific questions related to ePLantLIBRA.
EuroFIR AISBL would also like to acknowledge the contributions of the following in delivering and maintaining ePlantLIBRA: 
Jackie Lyons ([email protected]), University College Cork (IE): Beneficials effects section of ePlantLIBRA
Karin Nørby ([email protected]), Danish Technical University: Adverse effects section of ePlantLIBRA 
Erik Nørby, Polytec (DK), database design